Site of the month!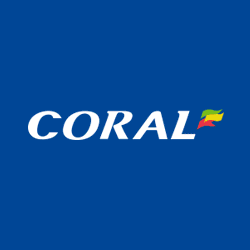 Offer of the month!

Blueprint Gaming online slot sites
Blueprint Gaming are designers and developers of international slots, Internet games, Mobile Games, UK pub and arcade games, and skill-based games. They are members of the Gauselmann Group, which enables them to draw upon tremendous resources to offer the highest quality product.
The group is based in Germany, with offices in the United Kingdom, Philippines, and United States.
Blueprint Gaming Company Structure
The company rapidly established a reputation for providing video gaming content, and nowadays, titles can be played on a network of thousands of gaming terminals worldwide. Blueprint has an open distribution model, which means games are available for off-line and online distribution to any operator network.
The company believes that it is defined by the success of its games, and the team includes people working on software, game design, graphics, and audio. Staff members have extensive experience in the industry, which combines to create a solid foundation of creativity and passion.
As of October 2013, there was a new member in the Blueprint team. Simon Barff joined, to become head of overall performance and strategic development. He is overseeing the company's digital presence in the UK pub and bingo sectors, along with supporting the UK reel-based market with further analogue developments. Before joining Blueprint, Simon was Commercial Director at a similar company, and over the past 20 years has held a string of senior level commercial and business roles.
Certain land-based games produced by Blueprint can be managed remotely. This includes the addition of new games, plus game updates to multiple and single terminals. It also incorporates remote configuration of the machine game, and background themes, along with comprehensive games library support.
Blueprint Gaming hardware is high quality, and reliable – the large range on offer means that there is a game type and game cabinet to suit any location. All games are built to meet the technical standards in any jurisdiction, and are supported by a full UK-based team, who have many years of operational experience.
The Gauselmann Group was founded in 1957 and became exceptionally successful as an international game manufacturer, supplier, and operator, both of amusement-with-prize machines, and fun-amusement with prize machines.
The family run-company with its German headquarters, produces fascinating, innovative, emotional, and enjoyable games – everything from state-of-the-art multi-game slot machines, to infotainment terminals with an Internet connection, along with money-changing and processing systems.
Casino sites with online slots powered by Blueprint Gaming software