Site of the month!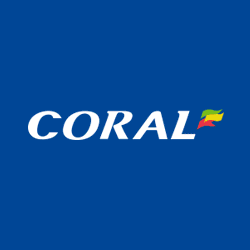 Offer of the month!

WagerWorks online slot sites
Wagerworks was initially created as a subsidiary of Silicon Gaming, which was a popular and hugely successful slots company. Silicon Gaming was soon purchased by International Game Technology, another company that's enjoyed lots of success producing slots. International Game Technology then purchased Wagerworks in 2005, after some years of the company being independently operated, and provided Wagerworks with all of their existing property and content portfolios.
WagerWorks Platform and Games
Wagerworks focuses on offering customers gaming platforms and turnkey casino solutions. Some of the casino services offered by the company's turnkey solution model include identity verification, customer support, promotion management, banking services, casino management services and account registration; this model also includes gaming software. The second model available from Wagerworks allows casino operators to download games from Wagerworks and integrate them into their own casino platform.
In order to access Wagerworks' games, all of which are instant play games, all you need is flash on your computer or handheld device. There are about 75 games in total and all of them have been designed with input from Action Gaming, Hasbro, Experian and Sony Pictures to create unique, immersive gaming experiences you won't find elsewhere. Other companies Wagerworks has partnered with include Hard Rock Casino and BSkyB.
A great feature of the games is that you can adjust the quality of the graphics to accommodate the strength of the internet connection you have; you can also disable all of the sound effects whenever you want to. You can also choose whether to play for free or to play for money; if you're accessing the games from certain territories, you'll only be allowed to play for free because of licensing restrictions. One thing that sets Wagerworks apart from its competitors is that it has licensing agreements with numerous properties, such as the gameshows Wheel of Fortune and The Price is Right.
Casino sites with online slots powered by WagerWorks software