Site of the month!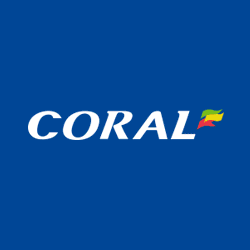 Offer of the month!

Bally Technologies online slot sites
One of most unique things about Bally Technologies is that it was the very first company to manufacture slot machines. The very first product this American company produced was 'Ballyhoo', a pinball machine that went on to become very popular, paving the way for the company to design and manufacture a range of other coin-operated gaming machines. Bally Technologies would also branch out to develop spare parts for gaming machines and would sell equipment and leasing arrangements.
Bally Technologies was founded in 1932 and for much of its history it has specialised in offering gaming devices, equipment and support for traditional casinos. Because of its success in this field, in 1975 Bally Technologies became the first company of its type to be listed on the NY Stock Exchange. With online gaming becoming increasingly popular, Bally Technologies has adapted its services and products to cater for the online market; the company now offers a range of software options and management tools aimed at online casinos.
Bally Technologies Online Games
Bally Technologies offer hundreds of high-quality games that are designed to run fast and provide hours of entertainment. Some of the types of games available include sports betting, poker, video slots and table games. As for mobile apps, Bally Technologies has designed a range of apps, with internal-facing apps aimed at casino employees and external-facing apps aimed at players. The ones aimed at employees are meant to help employees gain more information and do their job more efficiently, while the apps for players are packed with great features that will undoubtedly keep players coming back for more.
This company has successfully made the transition from catering to land-based casinos to catering for online ones. Bally Technologies has had a successful history and its future looks set to be just as successful, if not even more so.
Popular Bally slots include Playboy Hot Zone, Pawn Stars and Cash Wheel.
Casino sites with online slots powered by Bally Technologies software