Site of the month!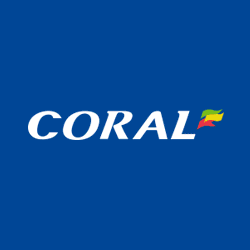 Offer of the month!

Ash Gaming online slot sites
Ash Gaming may be small, but it's profitable and highly successful. Founded in 2002, this London-based casino software company employs about 30 people. The company is renowned for supplying innovative casino games to the betting and casino industries, and its main customers include platform providers, bookmakers, and casino operators.
Since being founded in 2002, the company has delivered numerous bespoke products for online gaming customers. Over the years, it has developed a vast portfolio of games and products, in multiple denominations, industry sectors, and languages.
Ash Gaming prides itself on delivering a high quality gaming experience to its players, whilst simultaneously helping clients make profit. The tried and tested creative approach is evident in any Ash Gaming product, and all games are tested and assured to the highest standards.
As if you need any further reassurance, Ash Gaming is holder of a Gambling Software Licence, issued by the UK Gambling Commission.
Many online casino software companies are faceless and remote, but Ash Gaming gives us valuable insight on their own website – they claim that employees are their most important asset, they have a low staff turnover rate, and they invest heavily in their staff.
Ash Gaming Slots
Whenever I play an Ash Gaming title, I am always mightily impressed by the 3-D graphics. Forget blocky, boring old 2-D slots – try a game like the Glass Slipper Slot. The opening animation is of Pixar quality, and the storyline is of Hollywood standards. Immerse yourself in a 3-D fantasy world, with gorgeous graphics, sensational music score, and world-class voice-overs.
In this five reel slot, you become Cinders herself – she is a pretty servant girl, who's naffed off, because she hasn't got an invitation to the Prince's Ball. Claim a Spring Clean Bonus by choosing from one of 12 windows to clean. Keep on polishing until you shatter one. And it's the Dove from Above to the rescue – if the Super Wild symbol lands on reel five, you can spin up to five wilds, and fly away with the delightful dove.
It wouldn't be Cinderella without a visit from a fairy godmother – when she appears on reels one, three, and five, she will wave her magic wand, and commence the bonus round. Here, you'll get up to 12 free spins, but keep an eye on the time – the clock ticks forward each time you spin.
However, if you get three lucky wins, you plus Cinderella will be whisked off to the Grand Ball.
Play Glass Slipper and numerous other lavish Ash Gaming creations at top name casinos such as Virgin, Sky, and Bet Fred.
Casino sites with online slots powered by Ash Gaming software