Site of the month!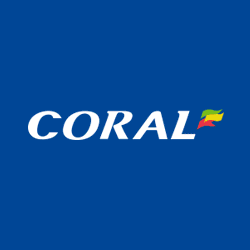 Offer of the month!

Quickfire online slot sites
The Quickfire platform is a browser-based platform that was created and launched by Microgaming, which is one of the biggest names in the online gaming industry today. There are hundreds of online casinos that use the Quickfire platform and many of these have become very successful thanks to the platform and the content it offers. The platform delivers a range of high-quality games, most of which are from Microgaming, though games from other developers, such as Sheriff Gamin', NextGen and Quickspin, have been integrated into the platform in order to offer players more variety.
Quickfire Software and Games
As the Quickfire platform is browser-based, whenever you go to play the games, they just pop up in your browser, so you don't have to download any additional software to your device for the games to work properly. One of the reasons why the platform includes content from other developers besides Microgaming is that the selection of Microgaming games it offers is quite small compared to other online casinos; Quickfire prefers to offer content from different providers to make the user experience more varied and enjoyable, rather than offering more content from a single provider.
As for games, the Quickfire platform offers a selection of slots and video slots, as well as table games such as poker, blackjack and roulette. Some of the games are themed after popular films, TV shows and brands; you'll find games such as Playboy, Battlestar Galactica, The Dark Knight and The Dark Knight Rises on the platform. The Quickfire platform has become very popular thanks to its great line-up of games from many of the top gaming software developers and one of the benefits of its popularity is that there are lots more players contributing to its progressive jackpots; this means that Quickfire's progressive jackpots can offer players very generous prizes if they're lucky enough.
Casino sites with online slots powered by Quickfire software