Site of the month!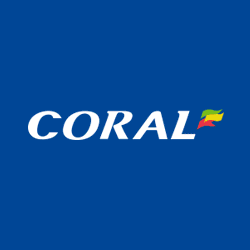 Offer of the month!

Extreme Live Gaming online slot sites
Extreme Live Gaming was established in 2013 in order to take live casino games to the next level. Darwyn Palenzuela launched this company because he saw lots of potential in live casino games and wanted to realise that potential. He wanted to make the live casino experience better, whether people use live casinos for entertainment or for competitive play. With Extreme Live Gaming, players can enjoy an immersive and thrilling live casino experience that they won't find anywhere else. The company enables both land-based casino operators and online casino operators to offer players an outstanding and unique gaming experience.
Extreme Live Gaming Platform and Games
Extreme Live Gaming's live casino games can be played from your desktop computer, your TV or your mobile device. The Extreme Mode is an industry first that offers a whole new level of player engagement. Extreme Live Gaming has a London base with two baccarat tables, three blackjack tables and five roulette tables that are used in the live casino games.
One of the online gambling industry's leading content developers, NYX Interactive has agreed on a partnership with Extreme Live Gaming and is hopefully one of many milestones for the company. Some of the other companies Extreme Live Gaming has partnered with include Bright Bingo, Leo Vegas and BetVictor, to name a few.
Extreme Live Gaming offers products that are completely flexible so as to meet the client's needs. Live games can be specially tailored to match a specific company's brand: gaming tables implement the company's logo, uniforms worn by the staff are kept in line with the company's branding and the overall room environment is designed to reflect the company's brand.
A key aspect of Extreme Live Gaming is that it makes live casino games a two-way experience by getting the player more involved. By making games more exciting and immersive, Extreme Live Casino hopes to offer players a live casino experience that's matched only by land-based casinos.
Casino sites with online slots powered by Extreme Live Gaming software