Site of the month!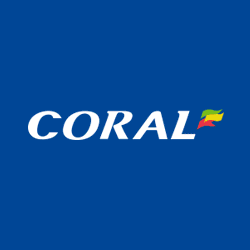 Offer of the month!

Foxium online slot sites
With the rising popularity of the online gambling world, the number of online casinos available continues to grow at a rapid rate.
However, this isn't the only competitive part of the industry, and an increasing number of software developers are attempting to make their mark on the industry, Foxium joined this list in 2015, and has made a noticeable impact, if not a giant one.
About Foxium
Based out of Tallinn, the capital of Estonia, which is a fairly unexpected location for a software developer, Foxium has two years' experience in the industry now, and although the company has made a slow start, preferring to take their time over producing a few good games as opposed to a stack of average ones (something many other new developers could learn from).
The limited number of releases, which are all slot games at this point, makes it difficult to know how good Foxium is going to be going forward, but there's certainly potential here. Foxium released two games in their first year, Big Time Journey and Stereo Miami, which have both been met with positive reactions by critics and players alike.
Odobo Partnership
Seemingly understanding that it helps to have friends and partners when you're trying to crack this competitive industry, Foxium's games utilise the Odobo platform. Odobo are a Gibraltar based company who assist smaller developers with a package that allows games to be produced quickly, using HTML5.
Odobo can also handle the technical side of things, including algorithms, to ensure that there will be no issues with licenses, and that Foxium games are as close as they can be to guaranteed as fair and reliable and perhaps most importantly, legal in any jurisdiction.
Games
The first two slots that came from Foxium make it clear what this company's intentions are, they want to bring unique and innovative gameplay to the table.
With stunning designs and animations, and impressive features in both games, they have made a strong start.
Big Time Journey is a five-reel slot with 25 paylines that sees the player travel through five different points in time.
The story is set (at first at least) in London in the 20th Century, where a boy called Arthur comes across a time machine in his attic.
Every time three scatters land on the reels, you will travel to a different point in the past, from as recent as the Victorian era, to as far back as the Jurassic period. There'll be up to 30 spins up for grabs with each of these quantum leaps.
Stereo Miami is the second game that came from Foxium, and proves their commitment to variety. As modern as it comes, you are whisked off to a Miami club with a strong soundtrack.
There's stereo gameplay here, with two different three-reel sets with nine paylines each. Wilds and spins can also be one here, the latter being played on a separate, five-reel slot.
Time will tell if Foxium can keep up the good work, but they've certainly made a good first impression.
Casino sites with online slots powered by Foxium software