Site of the month!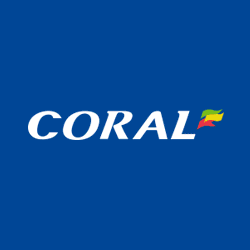 Offer of the month!

Betdigital online slot sites
BetDigital is a gaming company launched in 2011, which has been a well-respected and popular brand in the six plus years since its inception.
Located in Oxford, England, BetDigital is staffed by a team who have decades of combined experience in the industry, which has helped BetDigital to achieve impressive year-on-year growth.
Services
The BetDigital platform is designed to assist those making the transition from land based casinos to the online world, a move that has been a struggle for many over the years.
With Grid and SystemX, which is a gaming facility that is accessible across various platforms, BetDigital take much of the stress out of the switch to online casino offerings.
BetDigital are also known for the plethora of games they have on offer. The company has developed many popular games across their time in the iGaming industry.
These include Big Money Bingo, a colourful and exciting game that offers various payouts and three bonus features, Shamrock Surprise, a classic themed Luck of the Irish slot with five reels, 20 paylines, and a host of Irish themed imagery, and Turbo Fruits, a fast moving, popular slot that offers wins in many forms.
There are many more games available through BetDigital, but some other popular titles include the Aztec themed City of Gold, the classic feeling Super Pots Bar-X, the epic Caesars Palace, and the entertaining Royal Gems.
BetDigital Sites
BetDigital strive to keep themselves at the forefront of technological advancement within the iGaming world, and this has seen them connect with high-profile sites, from new releases such as CasinoPop, to established brands including William Hill.
A company that has been continuously on the rise since it arrived on the scene, there is no reason to assume that the success of BetDigital will not continue over years to come.
Casino sites with online slots powered by Betdigital software