Site of the month!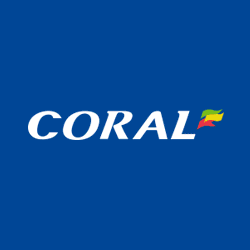 Offer of the month!

Realistic Games online slot sites
Realistic Games, a company based in Oxfordshire, England, was founded in 2002 with the intention of providing slots and other casino games for online casinos. From 2005 to 2009, the company released six different games then in 2009, after several years of success, the company decided to branch out and started developing its own gaming platform.
Two years later, ReGal, the Realistic Games Library, was launched and since then, the company has focused on developing games that are compatible with the most popular mobile operating devices, including iOS, Android and Microsoft, as well as PCs and tablets.
Realistic Games Software
The company claims to have unrivalled knowledge of UK slots and other aspects of the online gaming industry. Even though Realistic Games is focused on the online and mobile industries, it still provides games for land-based casinos.
As its name suggests, Realistic Games aims to create games that are as realistic as possible. The games are designed to be immersive and easy to play and are available in some 17 languages. There's a variety of different games available from Realistic Games, including roulette, blackjack, 3-reel slots and 5-reel slots, numbers games and pull tabs games, which are digital versions of classic cardboard games similar to scratch cards. Some of the games developed by Realistic Games can be found in some of the largest casinos in Europe.
Realistic Games has experienced a lot of success with its games and its gaming platform. All of the company's content is produced in-house and all IPs are owned by the company. The ReGal platform has been integrated with some of the top online casinos, including Ladbrokes, Paddy Power and Bet365, to name a few. The platform, which is managed by Realistic Games from an installation in Gibraltar, is fully scalable and can be made available to operators through a single, simple integration.
Casino sites with online slots powered by Realistic Games software