Site of the month!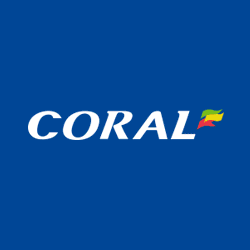 Offer of the month!

NeoGames online slot sites
Now you don't have to queue up in a draughty newsagent to get your scratchcard fun – thanks to Neogames, you can play them on your laptop or smart phone whenever you fancy. Neogames have taken scratchcards into a new dimension – nowadays, players can choose from hundreds of cheerful fixed odds games, with the added benefit of being able to tailor the bet size.
Neogames Platform and Games
Neogames are also pioneers of lottery games, and the firm now has a huge portfolio of titles, available for the mobile and web platform.
But it's scratchcards that Neogames are most well-known for, and with good reason. They are intuitive, quick to play, and provide immediate gratification and thrills.
With 3-D, interactive graphics, player engagement is enhanced. And it's not just the same game over and again – there's a large selection of algorithms, branded games, and game engines.
Whereas most casino and bingo sites have a smattering of scratchcards, any site operating on the Neogames platform will have hundreds. Through partner networks, around 200 million Neogames are scratched every month.
As the network expands, famous brands are appearing on the line up including Monopoly, and Leprechaun Riches. There is also a fledgeling bingo platform, where players can mingle in multiple rooms, deposit in numerous currencies, and win progressive jackpots.
Instant play variants such as keno and lotto are proving incredibly popular, thanks to innovative features such as side bets.
Any client operating on the Neogames platform can customise the look and feel of their site, and integrate selected games to suit their target market. And the company may be young – having been founded in 2005, but it has already revolutionised the electronic scratchcard industry.
Today, the company has 30 customers, and operates in almost 20 languages. There is a multicultural and multilingual management and support team, which is able to tailor operations for each country and customer, thanks to advanced management services, customised integration, and white label solutions.
There are six fundamental principles which help Neogames stay market leaders – all games must be fair, transparent and honest; players must have an enjoyable, engaging and memorable experience; products must be simple and cater to a mass market, easily played by anybody; products must be professional and innovative.
The company must be approachable as well – the team of managerial experts welcome input from partners and players.
And perhaps most importantly of all, one in every three cards is a winner at Neogames, providing some of the best odds in the industry.
Casino sites with online slots powered by NeoGames software