Site of the month!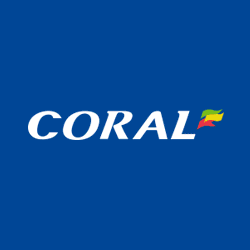 Offer of the month!

Novomatic online slot sites
Novomatic is a big name in the online gaming industry, with over 232,000 of the company's gaming machines operating in over 1,500 gaming venues all over the world. The company is based in Austria and was established in 1980. It's grown so much that it has over 23,000 employees and currently does business in more than 80 different countries. At first, the company specialised in developing video slots and gaming cabinets for Eastern European land-based casinos.
The company launched Astra Games in 2007; the purpose of Astra Games was to adapt all of Novomatic's existing games for the online market. Novomatic doesn't develop its own games; instead it acquires other companies and develops games with them. As a sign of Novomatic's ongoing success, in 2014 the company managed to turn over more than 3.8 billion Euros.
Novomatic Games
Novomatic currently owns lots of different brands and Greentube is one of them. Greentube was already an established brand in its own right when Astra Games acquired it as Novomatic was looking to grow its portfolio of games. Greentube aims to create the most thrilling and exciting gaming experience for each and every player and promotes itself as the number one developer and supplier of solutions for mobile casinos and online casinos.
The company creates a variety of games including: instant games; skill games; bingo games; poker games; casino games; slots and 3D sports games. There are over 100 different games available from Greentube and the company believe its games stand out from others because they use Novomatic technology. Some of the company's games include: Wild Adventure; Faust; Shooting Stars; Slick Riches; Random Runner and King of Cards. As one of Novomatic's main subsidiaries, Greentube has contributed a lot towards Novomatic's increasing and ongoing success thanks to the high quality of its games.
Casino sites with online slots powered by Novomatic software