Site of the month!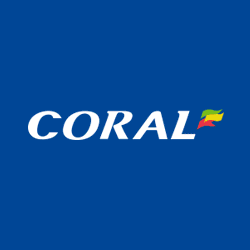 Offer of the month!

Iron Dog Studio online slot sites
Iron Dog Studio is a software developer serving the online casino industry. A part of the 1x2 Gaming Network, Iron Dog had become well known for its colourful, bold, and exciting collection of games.
When you look through Iron Dog Studio website, two things become clear, firstly, they could benefit from a decent copywriter ("Our team build for the future, while utilise the strength of our past" is one of the many nonsensical sentences within the blurb on the homepage), and we can expect big things from Iron Dog going forward.
Network and Platform
Iron Dog Content is currently being rolled out across the 1x2 Network, with 2017 releases coming via the NYX Open Gaming System (OGS) platform.
Iron Dog claim that they are looking to create a "superior gaming experience", utilising all the technological evolutions that the iGaming market has benefitted from in recent years, to developer great games with real substance. As Iron Dog explain, "a game needs a soul if it is to even become legendary".
Granted, this statement does suggest that Iron Dog Studio have perhaps watched a little too much Game of Thrones as of late, but the heart and passion is clear, and that's vital for success in the online casino market.
Iron Dog Studio Games
The games that have thus far been released by Iron Dog Studios have a few things in common, mainly excellent gameplay, and bold colour schemes.
From the explosive design of Cherry Blast, to the rainbow of colour that comes with Paint, to the neon stylings of Cosmic Crystals and Neon Jungle, to the more pastel shades of Treasure of Horus and Avatar styled slot Gifts of Ostara, Iron Dog certainly have their own style when it comes to their games.
Iron Dog Studio may not be the most recognisable name in software development at this point, but that looks set to change if they continue the good work.
Casino sites with online slots powered by Iron Dog Studio software