Site of the month!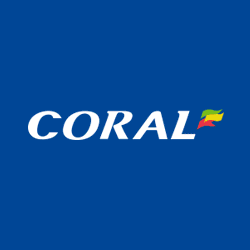 Offer of the month!

Live 5 Gaming online slot sites
Live 5 Gaming is a small and relatively unknown online casino software developer (compared to the giants of the industry at least), but the name is starting to carry some weight amongst those in the know on the iGaming market.
Founded by Roy Howell in 2015, Live 5 Gaming has accomplished a lot during its short time in the online casino world, producing a varied range of exciting content for online casinos, and their brick and mortar cousins.
With a focus on innovation and unique themes, Live 5 has climbed the ladder to be one of the leading names in the UK market, something that will ensure the company becomes more familiar to a wider market in the near future.
Partnerships
In order to make an impact in the competitive UK market, Live 5 Gaming have focused on developing partnerships with big names in the UK iGaming industry.
Developing these relationships with major brands has been an integral part of Live 5's overall strategy, and is one that has definitely paid off thus far.
The main thing this means, due to Live 5's presence in both the land based and online markets, is that leading UK land based casino brands have started to incorporate Live 5 games into their online portfolios, which means that players in the UK are becoming increasingly aware of the company and what they are capable of.
Growth
Live 5 Gaming have been very upfront about their ambitions to grow, and as a result they are on the lookout for more developers. This is a good sign for Live 5, as the main thing that is working against them at the moment is the small number of games they have available online.
The focus of Live 5's search now new talent has focused on those who have recently graduated with intentions of developing games for gaming consoles, with the aim to move the interest of these graduates to the prosperous iGaming market.
Live 5 Games
The first two games released by Live 5 Gaming give a good sense of what we can expect from this developer going forward.
The Sky's the Limit was the first title to come from Live 5, and has an aviation theme. A playful, attractive slot in its design, there is something retro about the artwork here, which works well within the concept.
A five-reel, 20 payline slot game, the highest value symbols are postcards from exotic places, while pilots make up the mid-level value symbols.
Interesting features, include Flight Status, which means as you raise your stakes you graduate from Economy all the way up to Business Class, with the RTP rising from 86% to 95% if you do.
Stairway to Heaven was Live 5's next release, and has the same five-reel 20 payline format as well as a similar level system.
Special symbols can offer rewards and there's some exciting features too.
It's clear that although Live 5 Gaming's titles are similar to each other in ways, we can expect them to be very different from anything else.
Casino sites with online slots powered by Live 5 Gaming software