Site of the month!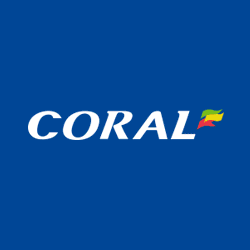 Offer of the month!

CQ9 Gaming online slot sites
The iGaming industry is at such a size at this point that individual markets are often big enough to support an array of developers who never need to consider stepping further afield.
As a result, there are names that are huge in certain markets, that many around the world may never have heard of, such as CQ9 Gaming.
About the developer
For a name that may not be familiar to have created close to 100 HTML5 slot games is something that may well be strange, but CQ9 is a developer that maintains its focus purely on the Asian market, and in that market, it's one of the biggest.
That isn't to say that CQ9 is one of the old guard when it comes to the Asian online casino market, in fact, this developer has only been in existence for the last two years, but the Taiwan based company has made quite the impact in that short space of time.
Holding a licence from the gaming commission of Curacao, one of the most trusted away, CQ9 has a team over 200 deep working on their slots, of which there have been more than 80 released across well over 1,000 Asian casino sites.
Games
While the majority of the titles from CQ9 Gaming are predictably based on Asian Themes, but they move into the more unique concepts fairly regularly.
Fish is a simple yet effective slot which gives players the chance to catch huge marine fish, and has the option of buying extra features to increase power and accuracy.
Add to that party themed slots like Rave Jump and Jump High, and a stack of other exciting slots, and these games, which are now readily available to a wider audience thanks to Slotegrator's APIgrator platform, are a worthy addition to any online casino site.
Casino sites with online slots powered by CQ9 Gaming software