Site of the month!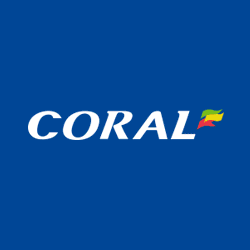 Offer of the month!

Mutuel Play online slot sites
Mutuel Play Ltd was one of many software developers who joined the market in 2016, seeing an opportunity to get involved with one of the fastest growing industries on the planet.
Of course, as the likes of Mutuel Play were not alone in this plan, the competitive nature of the industry has only increased, making it far from easy for a new developer to break the walls down and make an impact.
About Mutuel Play
If you look up the Mutuel Play website, you may find the tone of it quite surprising. Instead of the usual boastful approach we have all become used to from software developers, the website is very matter of fact, no bells, no whistles, just a straight description of what you get.
And what you get is impressive enough, which is clearly why Mutuel Play haven't felt the need to fill it out with aspirational phrasing.
From game design, which covers 2D and 3D multiplayer games, scratchcards, slots, and table games, to development of exclusively HTML5 titles, to the design of gambling websites for those who want to put the whole job into Mutuel Play's hands, there's a lot on offer here.
With designers, developers, mathematicians, and more among their staff, Mutuel Play loom to create exciting games that are tailored specifically to the needs of their audience.
Games
The titles that come from Mutuel Play are impressive in their variety as well as their design, from playful, cartoon style slots like Splatter Cake and Legend of Daruma, to blockbusters like The Showman, and gentle slots such as Cosmic Fusion.
Mutuel Play is yet to have released the title that will set them apart from the pack, but they're getting closer every time, so we're unlikely to be waiting too long for the party-piece from this exciting developer.
Casino sites with online slots powered by Mutuel Play software