Site of the month!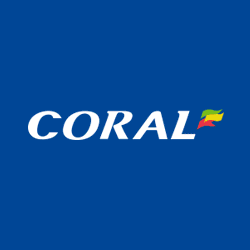 Offer of the month!

Kambi Sports Solutions online slot sites
Kambi is a supplier of sports betting software to some of the biggest and most trusted names in the online betting industry. Based in Malta, the company offers an array of software solutions that includes advice, data analysis, front end user interface, and more.
All solutions are created in-house, which is easy for Kambi, who boast an impressive team of nearly 100 developers, and almost 500 employees in total.
These employees are housed in five different offices around the globe, in Bucharest, London, Manila, Malta, and Stockholm.
Kambi Evolution
Kambi has, without question, one of the best reputations in the online sports betting industry, but that hasn't stopped them seeking to constantly improve, and that work has paid off.
In 2014, Kambi announced a 70% growth in revenue, which even for the fast moving and every growing iGaming world, is truly impressive.
In 2016, Kambi proved to the world that it is a force to be reckoned with, when both Mr Green and Leo Vegas, two award-winning online casino brands that have both enjoy immense popularity amongst players, named Kambi as the supplier of their new online sportsbook offerings.
It was something of a surprise that both brands opted to spread out into the world of sports betting, considering the success they already enjoyed as online casinos, but far less of a surprise for those within the industry, was that it was Kambi they went to.
Player experience
Kambi puts their players at the top of their list of priorities at all times. Famed for their attention to detail, Kambi ensures it stays at the forefront of technological advancements, offering mobile solutions, and staying prepared and ready to move with every evolution that is made with the online sports betting and casino world.
Kambi is becoming a household name, and if they keep offering the software and customer service that they do, that looks set to only continue!
Casino sites with online slots powered by Kambi Sports Solutions software